Home / Ball Hockey Gear / Pads
Pop's Pro Ball Hockey Series
A great pad for guys that are looking for a Ball or Dek hockey pad could also be used for inline as well. Hand crafted and made to be a light weight pad made to perform in both ball or inline hockey. This is a modern pad that has many features and is made with the best of materials available.
Pop's Pro Ball Hockey Pads will perform just like any other in its category and will not disappoint.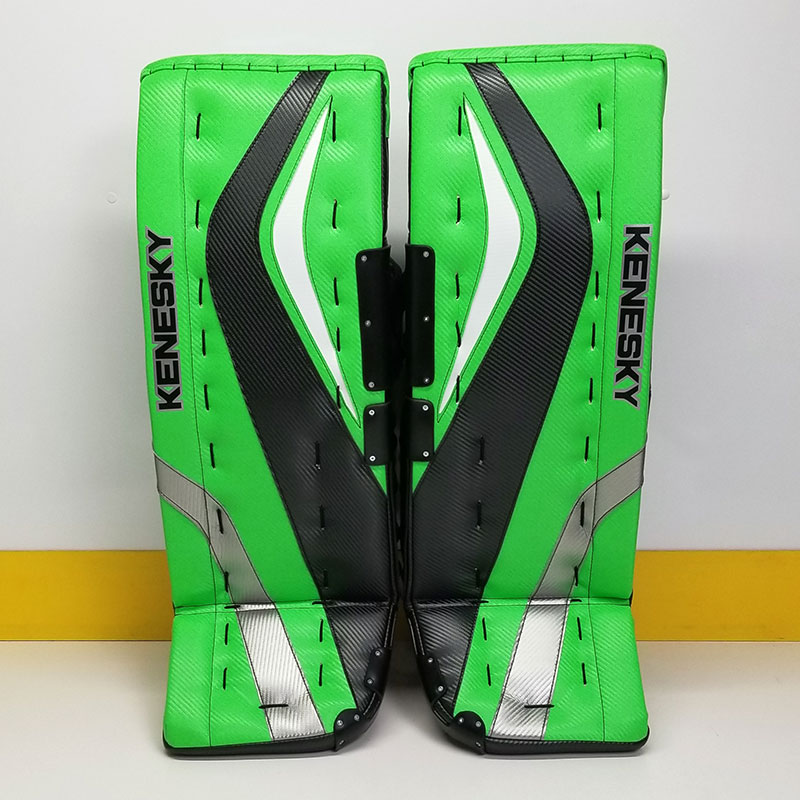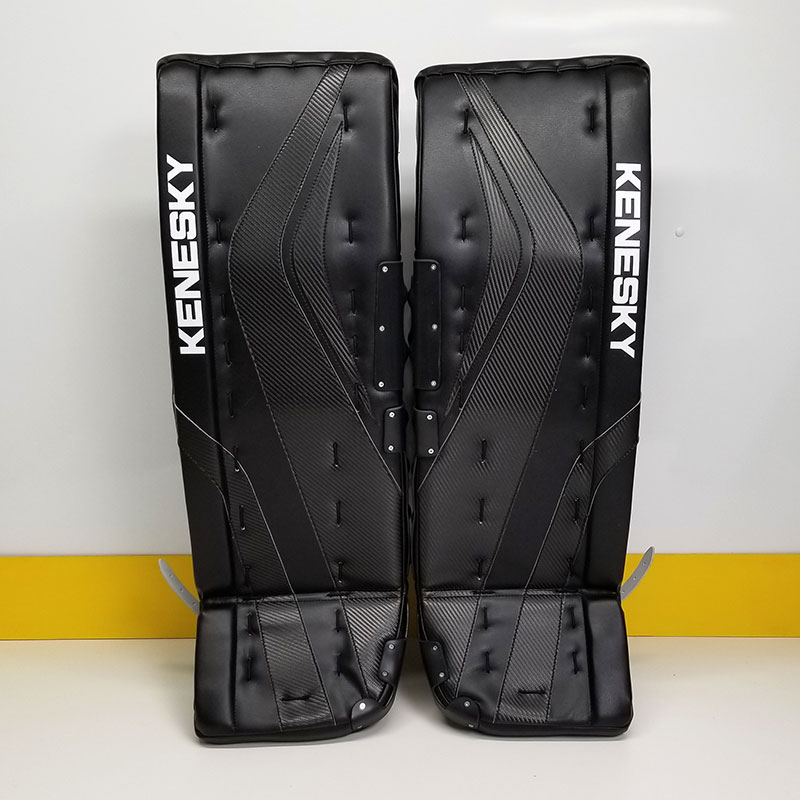 Move Quicker with pro speed sliders
The Pop's Pro Ball hocky pad has a low profile outside roll and flat face, fast strapping system that allows for a lot of adjustment and flexibility.
Comes with our Pro speed sliders installed and comes in white or black UHMW plastics for a slide just like on ice. The pads are made with a full core and comes with three flex points.
Customize Yours
Fully Customizable Pads
Pop's Pro Ball Hockey pads can be fully cusotmizable from colours to straps. Some options include: choice of leather, nylon or ekastic straps and no charge option of Name embroidered on pad.
Available in Sr sizes from 32" to 38" and comes with our pro speed sliders installed.
Customize Yours