Home / Equipment / Chest Protectors / Pop's Pro One
Pop's Pro 1 Chest Protector
Our PP1 chest protectors are hand crafted in Canada by our skilled team to give you a protective and flexible chest pad made from today's best high density foams and plastics to optimize the protection and mobility. They are made to the new NHL specs and standards to meet or exceed the level that a Pro level goalie demands. Because we are goalies and we understand the demands placed on us as goalies to engineer this chest protector to out preform and out last any chest protector on the market.
Customize Yours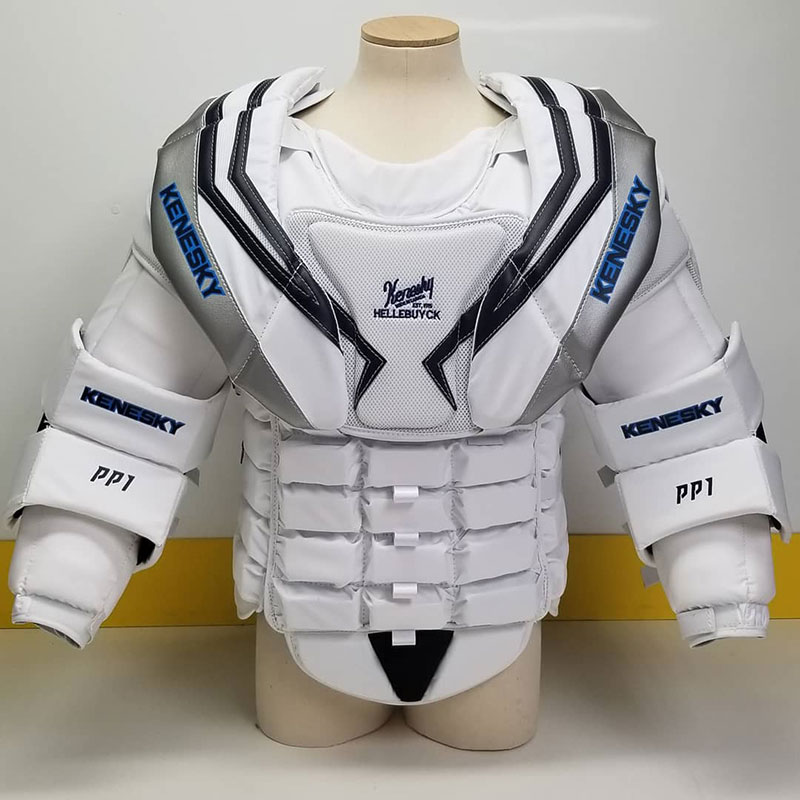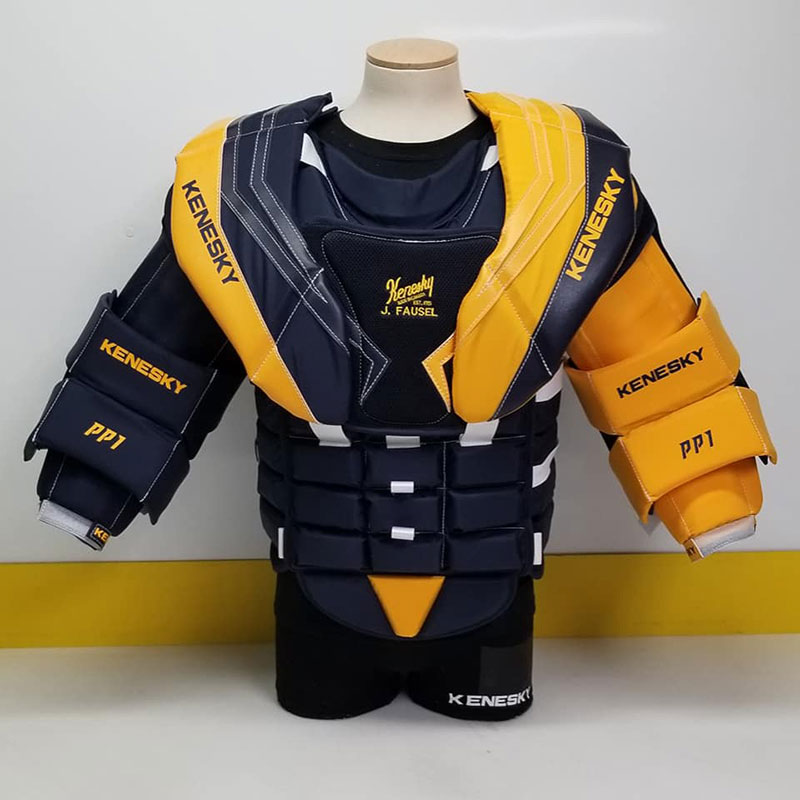 Made with the best high density products on the market
Our Pop's Pro 1 chest protector is Made from 420 denier nylon and has plastics in the high impact areas to help reduce stingers. All other foams are the best high density products on the market to help reduce weight and to keep you protected. It is made to break in quickly but last over time and not break down
Customize Yours
A Truly Customizable Chest Protector
Our chest proector is fully customizable with your own choice of colour zones. It is made to your specs for sizing and your name can be added at no upcharge.
For additional options once your order is placed we can make changes to the order before we build it. Like different options for floaters or arm protection and strapping options.
Customize Yours