Home / Equipment / Goalie Trappers / Retro
Pop's Pro Retro Series Trapper
Pro performance and padding for everyone from beer league to the big leagues. Based off the BIONIC trapper. Ergonomically correct break for easier break in time. Anatomical relief padding built into the inner palm for added protection and grip. Unique double metacarpal strap, one strap tightens the hand in 2 places. Raised area in the finger area to create a stick wedge for added stick control. Constructed with high end Jenpro, nylons, and foams for the best in durability.
Customize Yours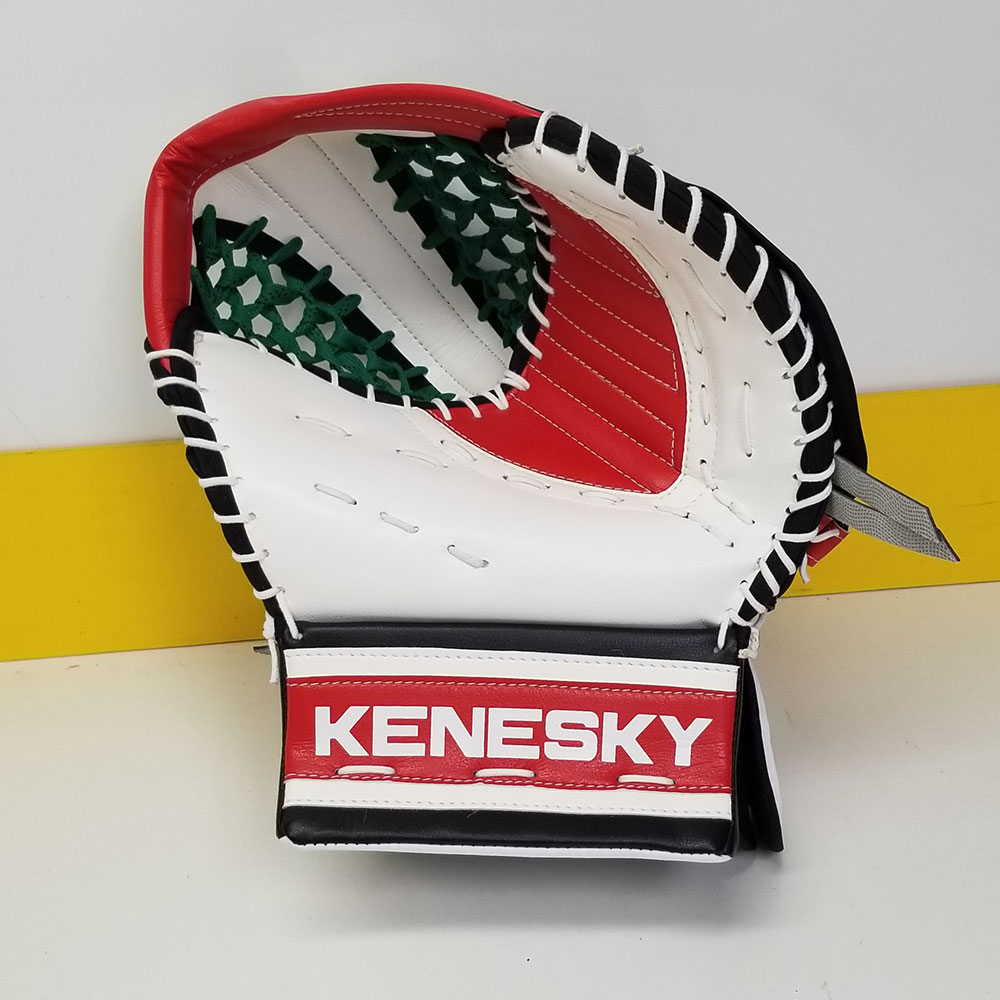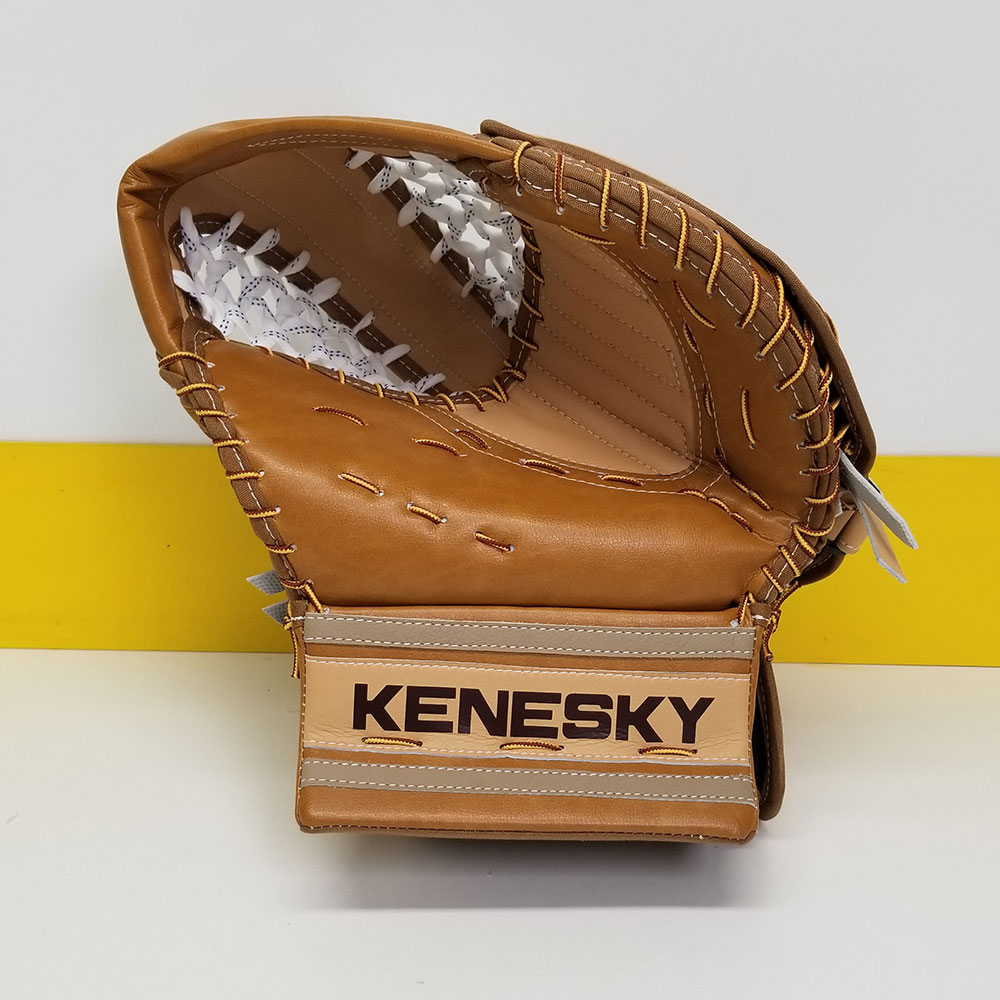 Fully Customizable Trapper
Our Retro Series trapper is a two piece glove with laced on cuff block. Available with skate lace pocket and custom coloring options.
No charge option of Name embroidered on glove.
Customize Yours